2022 SNOOKERS AMATEUR 9-BALL CLASSIC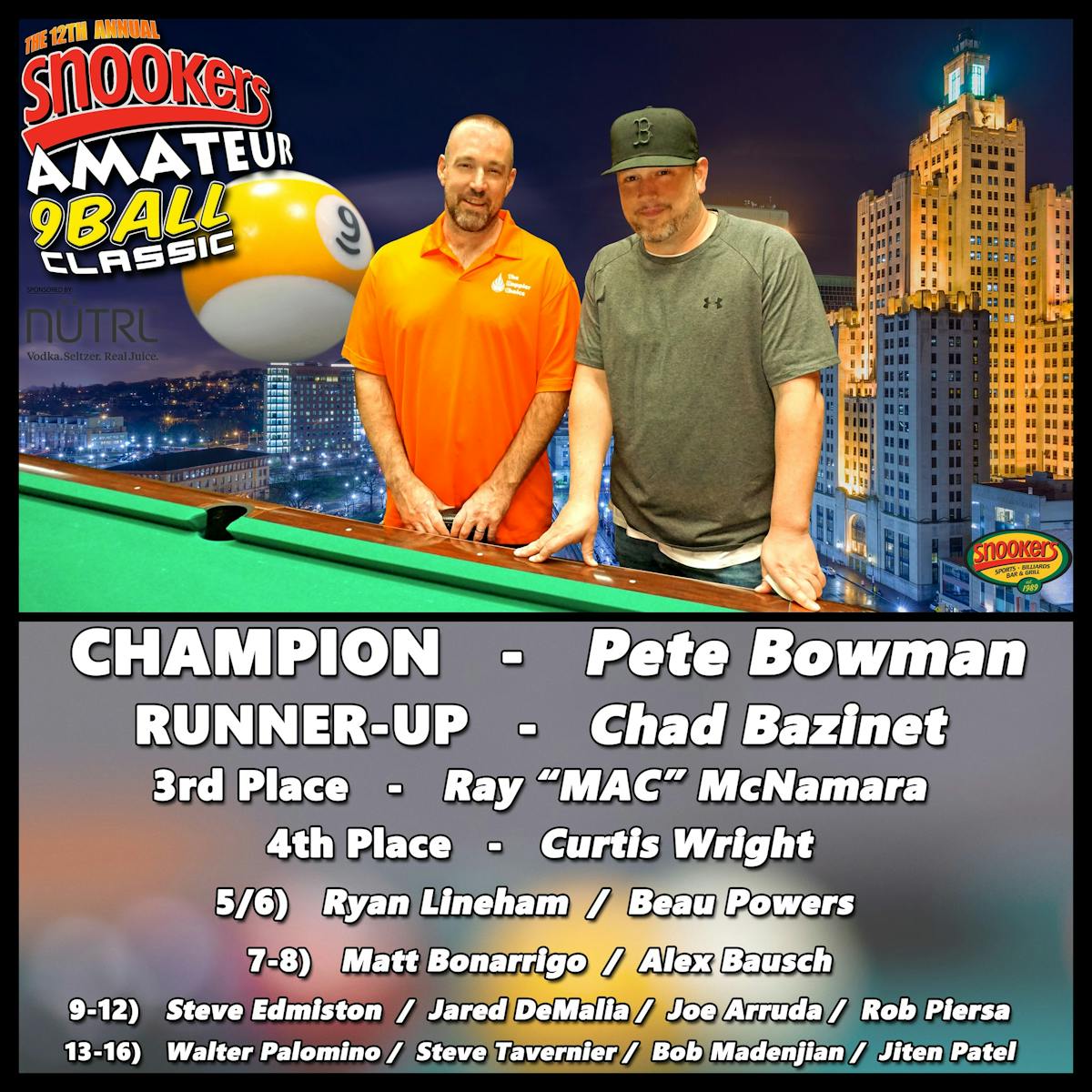 Held August 27/28 2022 64 Qualified Players
Mr. Bowman has DEFINITELY paid his dues over the years and deserves this win as much as anyone. He faced both old and new rivals in this event and truly showed his capabilities when he applies himself.
Join us in congratulating him on this massive win at an extremely difficult event packed with top talent from all over!
Your runner-up Chad Bazinet from Bangor, Maine deserves some serious recognition as well... He drove to and from Maine on FOUR SEPARATE OCCASIONS... playing his heart out competing to get into this event.
He finally qualified in the final week after 3 previous attempts. His commitment and will to stand up and fight again and again shows his mental toughness and dedication to the game.
Bazinet went undefeated through to the hot seat, but the hot shooting Pete Bowman dealt an 8-3 defeat TWICE to double dip Bazinet in the true double elimination final.
1st $5000
2nd $2600
3rd $1900
4th $1300
5/6 $880
7/8 $580
9/12 $380
13/16 $225