Main content starts here, tab to start navigating
Yuengs and Wings Every Monday!
Check out this great deal! You get a full order of wings and a pint of beer for less than the price of an order of wings…Every Monday at Snookers!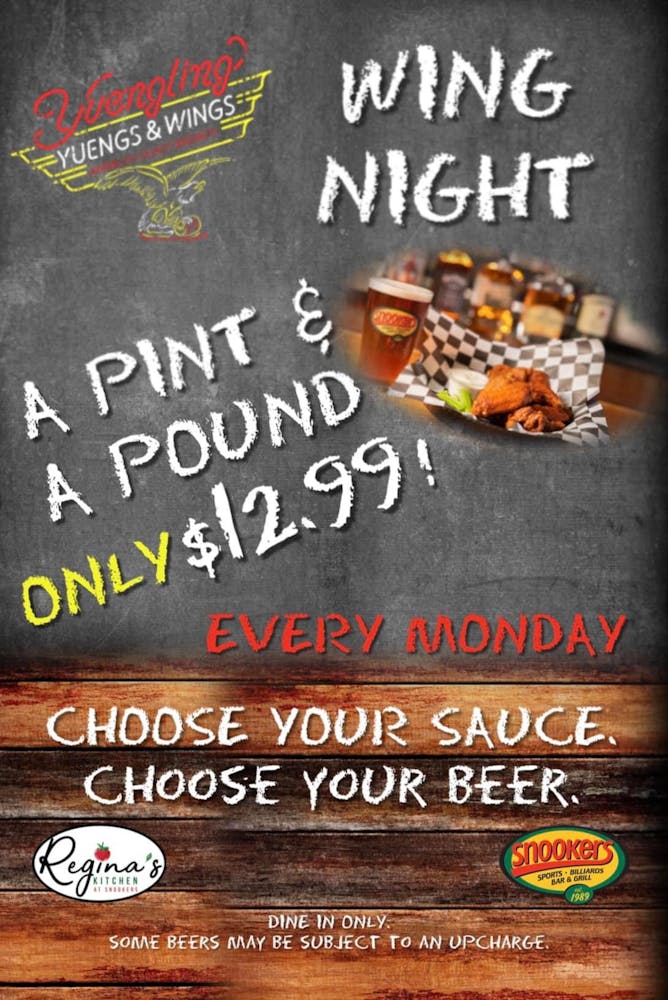 It's TWOSDAY every Tuesday!
Get a Pizza and a Pitcher of Beer OR 2 Pizzas
for ONLY $22.22, because it's TWOSDAY, get it?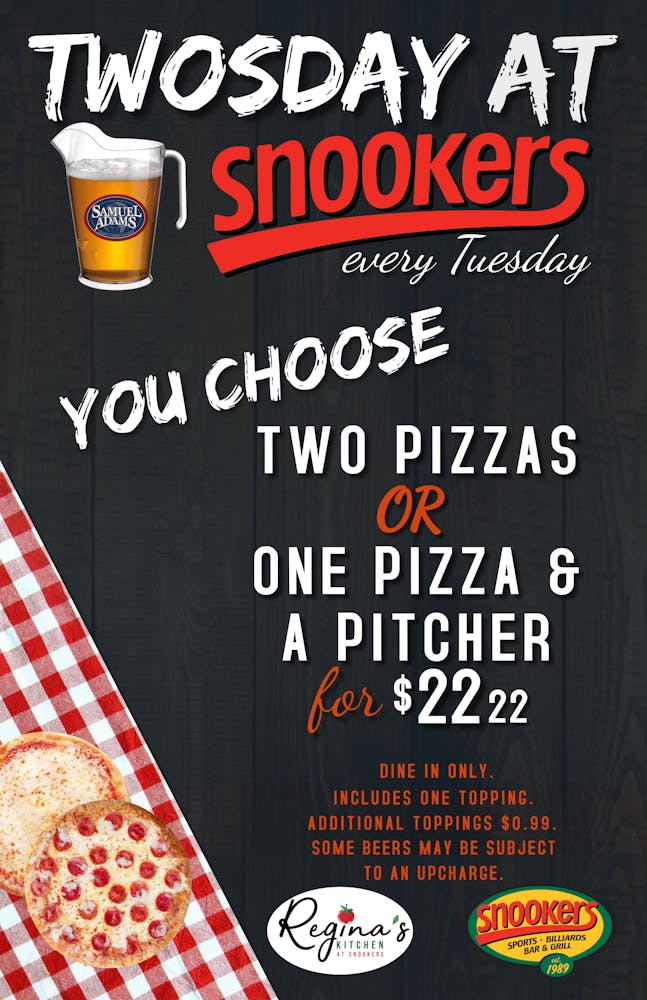 Trivia every Wednesday!
Come out and test your trivia knowledge with
The New England Trivia Company
every Wednesday at Snookers!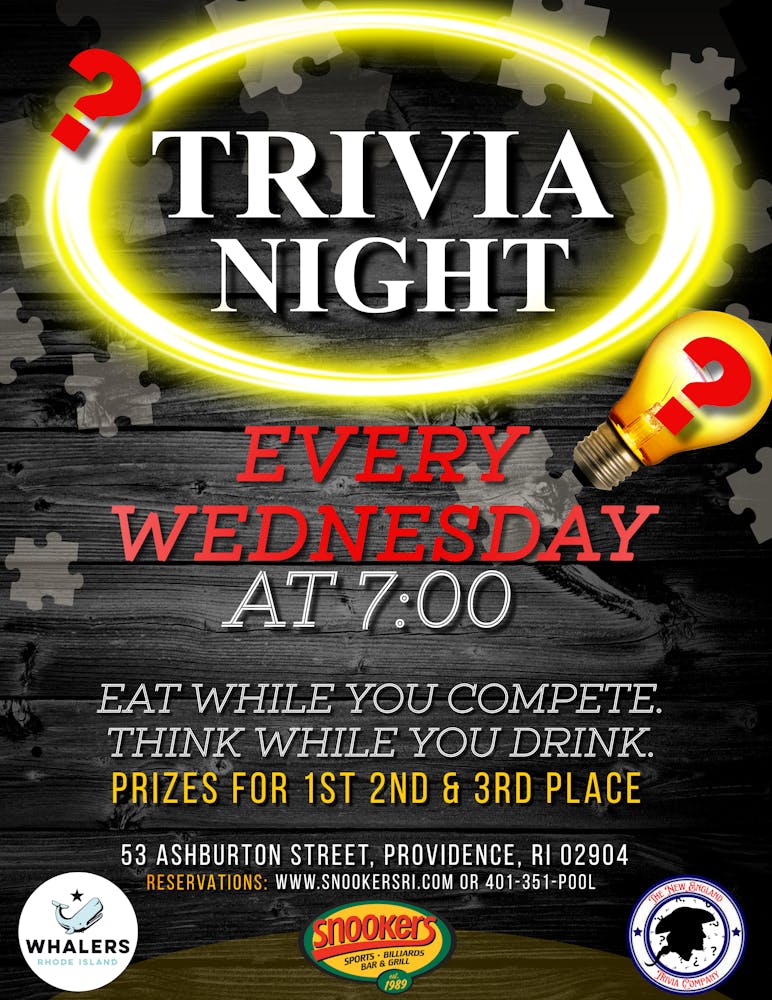 Burger and a Beer Night Every Thursday!
Check out our burger and beer special every Thursday…only $12.99!